SQFI Ethical Sourcing Implementation, Consulting, & Training
The world is currently experiencing the COVID-19 pandemic that is caused by the novel coronavirus. This pandemic has led to the death of hundreds of thousands of people and infection in millions with the United State being one of the most hit countries. Why are we saying this? It has raised much concern in the food sector as safety and hygiene being the main topic of the day.
Even though it is not very easy to transmit the Coronavirus through food products, it has still remained one of the greatest concerns among the consumers as they care much about food safety and quality. This brings us to the Food Safety and quality standards that the manufacturers have to adhere to at every level of the supply chain.
Many consumers now prefer manufacturers, suppliers, or producers who are certified to meet the Safe Quality Food (SQF) standards. It is an assurance to them that the food will not cause any harm to their health.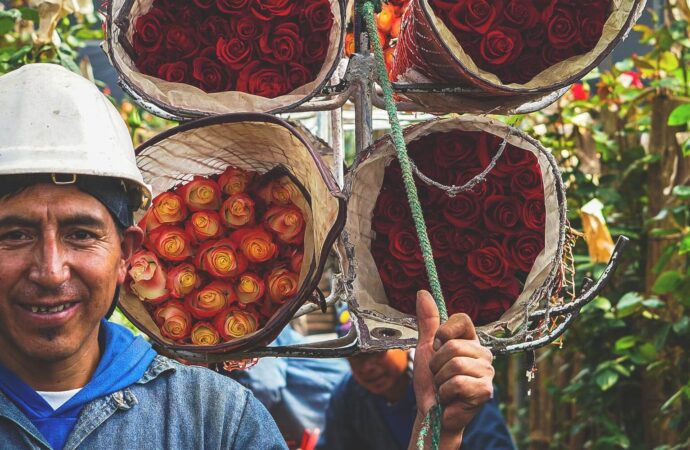 What is SQFI Ethical Sourcing?
The SQF standards specify the code of conduct that applies to every industry in the food sector. These standards are applicable at every stage of the supply chain. So, you are not left out even if you are the producer, supplier, or manufacturer who is processing various food products. The packaging and distribution of food products are also controlled by these standards.
The certification for SQF is done by a third party and is approved by the Global Food Safety Initiative (GFSI). The licensing is done by the Safe Quality Food Institute. This is an institution that comprises of different parties in the food industry worldwide and is responsible for setting the standards that are globally accepted.
There are many training centers worldwide that are already licensed by the SQFI to offer basic training on the standards to all who are involved at every level of the supply chain in the food industry. It helps different companies and retailers to implement the SQF Systems and preparing the suppliers and other professionals in this sector to become certified or even SQF consultants. The Training Centers are already licensed in the United States and many other countries.
The SQFI is also responsible for developing Ethical Sourcing modules that add to the already-existing SQF 1000 or SQF 2000. As a food supplier, you need to get a certification if you need to take advantage of the market. However, that will only be possible for you if you go through the audition process that checks that you meet the standards regarding the social and environmental issues addressed. These include, but not limited to, wage compliance, pollution prevention, child labor, occupational health and safety, air emission, waste, management, etc.
What are the key features of the standard?
Just like any other international standards, SQF has its specific features that each and every person in this sector has to understand before even thinking about the certification. Fortunately, many certified training centers offer basic education on the features and requirements of this standard. Here is a brief summary of some of the prominent features:
What areas are covered by SQF standard system?
In its broad perspective, SQF standards and other related policies cover social, environmental, and economic areas that are applicable in the production, processing, and trading in the food sector. We all know that it can be very difficult to conform to all the standards all the time. Many parties have fallen short in many areas either knowingly or unknowingly. Luckily, the SQF also defines how the non-conformities are handled.
For instance, the SQF 1000 code describes a minor non-conformity that should be corrected, and the audition process completed within a period not exceeding 30 days. There are also how other conformities that maybe consider major are dealt with, and that is specified in the standard itself. During training when you want to implement the SQF standard system and consequently get a certification, you will be trained on the areas covered and how each and every non-conformity case is handled. In this post, we are only going to highlight some of these areas that this standard covers.
The requirements in different areas are further classified as an immediate requirement, short term requirement, and recommendations. All these categories touch on the environmental, social, and economic sectors.
The immediate requirement to Environment
Chemicals or natural organic inputs – There is a list of authorized chemicals, herbicides, pesticides, fertilizers, and guidelines on how to use and dispose of all the equipment and chemical wastes.
Animals – The SQF standard outlines the procedure for healthy and humane livestock treatment, feeding, and general handling of all the animals under your care.
Wastes – You are also expected to manage your wastes according to the standards that describe how you need to collect, treat, sort, and dispose of all types of wastes. This is to discourage the poisoning of food products and pollution to the environment.
Energy use – The use of renewable energy sources is encouraged. You are also expected to reduce your energy consumption as much as possible and use only the energy-efficient machines.
Immediate requirements regarding social
The SQF standards address the following areas:
The following are addressed on economic:
Short-term requirements
This only touches on the environment. There is nothing much needed here, but only a repetition of what we have known thus far. The standard again addresses chemical substances, animal welfare, water quality and use, and general management of natural resources.
The recommendations of SQF Ethical Sourcing
It is key to understand what is recommended so that you adhere to them when you want to appeal to the consumers. The standards recommend the following measures:
Soil conservation through soil erosion prevention and fertilization
Impact assessment on any new food product that is to come to the market
The production of Genetically Modified Foods
Maintaining or honoring the workers' rights and also observing all the labor rights.
SQF Levels and Modules
SQF has three levels of certification. However, this has been changed from what they were in edition 7.2 to now edition 8 as we will see shortly. The three different levels are as outlined below:
Level 1 – Known as the Food Safety Fundamentals. It does not require HACCP and never recognized GFSI.
Level 2 – Food Safety Code
Level 3 – This category is for those certified on an SQF Food Safety Code.
Modules, on the other hand, are industry specifics that you only choose what applies to your industry. As we are all aware the food industry has many different industries, you have to know the Food Safety Code defined for your industry and then practice according to the codes. For instance, module 2 is called a fundamental module and applies to almost all the industries. It is the only assurance that your food products meet the quality requirements.
Module 2 is used in conjunction with other industry-specific modules that describe the Good Manufacturing Practices and Prerequisite Program requirements. You may not understand this, especially when you are new to the standards and certification things. However, you don't have to worry as we have you covered. Just talk to us to find an answer to what you are looking for.
About Edition 8
Before edition 8, which is the current or newest edition of Safe Quality Food Code, we had SQF Edition 7.2. This version has become obsolete and is no longer in use. Your certification editors will only use the Edition 8, hence the need to upgrade your SQF standard system to conform to edition 8.
Edition 8 became into effect on January 1st, 2018. Since then, many companies have started to change to this new edition and are seeking certifications based on it. If you got your certification based on the previous edition, then you need to call auditors when you are ready for auditing.
What is changed in this new edition?
SQF code was changed to incorporate other areas that were not addressed in the previous version and yet very vital in the food industry. There was a need for the new version to achieve the following objectives:
Those are just goals, what are the actual changes that come with this new version of SQF Standards? Edition 8 came with a new naming system that has already been adopted. Instead of using level 1, 2, and 3, the different codes are now named as documents according to the quality and sectors covered in the food industry. These are as follows:
SQF Quality Code requires a company in the food industry to obtain certification only after achieving certification to any of the Food Safety Schemes. This was formerly known as level 3.
Training Courses for Edition 8
As we mentioned earlier, the training centers are licensed by the SQFI to offer basic training on different SQF modules and any updates on these modules. The same is now available for edition 8. If there is anything that you don't understand or you need to get to know in detail what this new version is all about, then you can take a program at one of the training centers.
The trainees are trained in all the sectors described in edition 8. This will help you in implementing an SQF standard system according to this new edition. Once you are done with your training, then you can contact the ISO-Pros to help you through the certification process. Certification is important and your company needs it to take advantage of the prevailing market conditions.